Zapier: 3-month free trial
Sending customer invitations just got easier. With Trustpilot's Zapier app, it's possible to trigger customer invitations directly from Zendesk and many other e-commerce systems. Get your 3-month free trial today:
What is Zapier
Zapier is a web service that connects web apps by moving data and automating tasks between apps with ease. Trustpilot has built an integration with Zapier, which gives our business users the possibility to make their customer invitations process more flexible and completely automatic.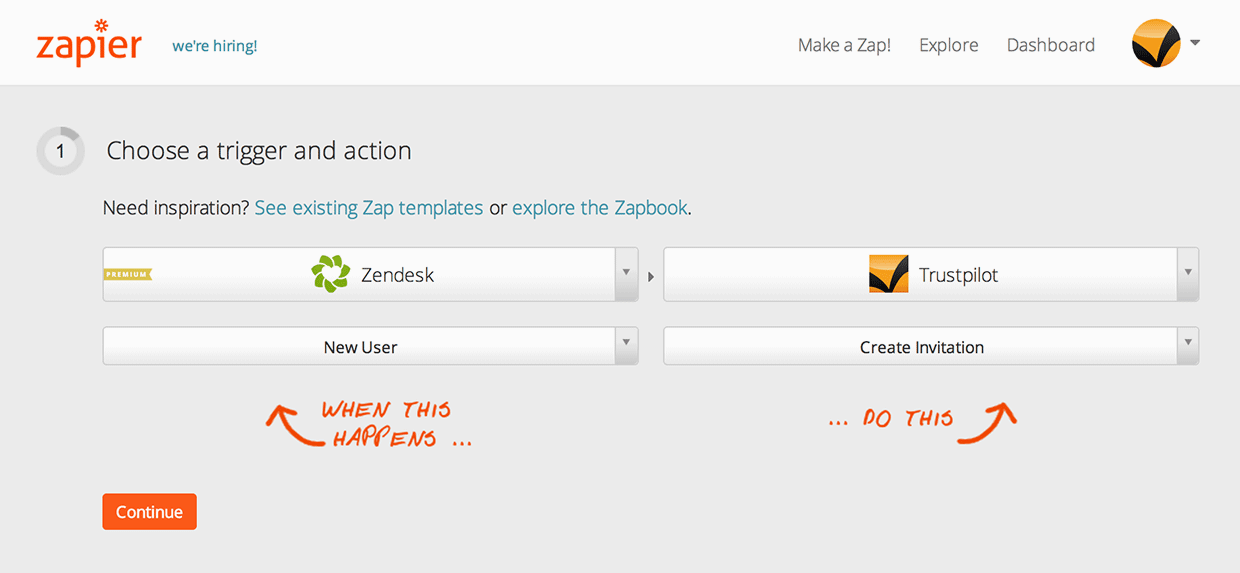 Set up Zapier once to start inviting customers from your favorite e-commerce system:
Click on "Use this Zap" above to get your 3-month free trial of Zapier
Sign up or login to your existing account
Click on "Make this Zap" and Zapier will take you through the rest of the steps.
Enjoy!